Overview of Dramatic Life Changes Retreat
This weekend is for women who are going through major transitions in life.
Here are several examples:
Being a new mother and learning how to juggle motherhood, work, and keeping the house nice organized and clean
Getting a divorce and now learning to do everything on your own
Kids going off to college
Becoming grandparents
Losing a job
Starting a new job or opening your own business
Losing a spouse, child, parent, sibling, or friend
Losing financial wealth
Becoming ill
Caring for someone who is ill
Taking care of our elderly parents
Helping our elderly parents cross over to the other side
Retiring and figuring out what is my next step
Becoming more spiritual
Refining your values and beliefs in life
Through this event we will learn to gain our confidence and self-respect back. We will learn that dramatic life changes do not have to define who we are.  They are often a period that allows us to self-reflect on who, what, and how we want our life to be. These changes allow us to get rid of the bad in our lives and make room for something better or more powerful. We get to choose who we want in or out of our life. We are already a wonderful child of God.
What To Expect From This Retreat?
Hilton Head Island, South Carolina, Phoenix, AZ and coming January 2024 Myrtle Beach SC and Desden FL
Since this event is still being developed, please call Jill Beiler directly at 602-448-2069 for more information.
This event is offered every weekend starting November 2023-February 2024.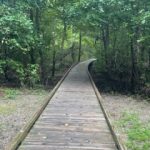 A one-day class is also offered in Phoenix AZ once a month.